When joining our association, members of the NANP are required to review, sign, and adhere to the NANP Code of Ethics. The intent is to support and guide our members individually and collectively in maintaining the highest ethical conduct. They are standards used to determine the propriety of conduct in relationships with clients, colleagues, members of allied professions, and the public. NANP members understand that our Code of Ethics and our Ethics Policy extend to the individual client and society.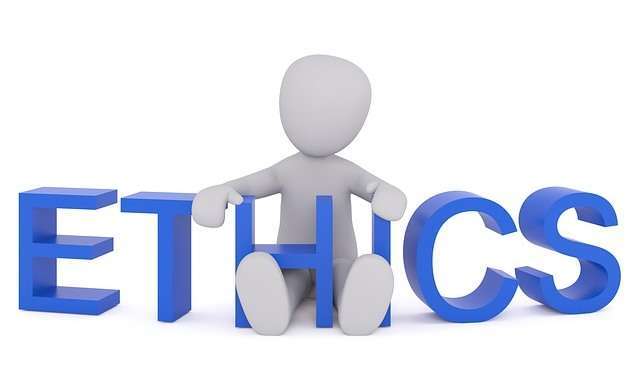 Our Legislative Affairs Division works to protect and expand the rights of holistic nutrition professionals throughout the United States. The NANP Code of Ethics and Ethics Policy are key to our conversations with legislators, who understand that our members obey all laws regarding the ethical practice of holistic nutrition and uphold the dignity and honor of the profession. NANP members will not exceed their scope of practice in their professional abilities or those outlined by law.
The rise of social media shines a light on the need to revisit these policies and ensure that those considered to be "Influencers" embrace an appropriate level of transparency and disclosure regarding product reviews and funding to the public. NANP member Influencers must be clear about their role and any compensation they receive when they post on social media, via a blog, or sell products from a Multi-Level Marketing company. They must disclose if they have received free or discounted products or any other form of compensation from a company asking them for a product endorsement. Such disclosures should be upfront and clearly posted on their website, blog posts, or social media accounts (Instagram/TikTok, Meta, etc.).
The Federal Trade Commission (FTC) has published a document detailing how Influencers should inform their audience about company relationships. Click HERE to view!
Below are some recommendations to ensure transparency with your audience:
Always disclose when you have any financial, employment, personal, or family relationship with a product/brand.
Financial relationships are not limited to money. Disclose the relationship if you received anything of value to mention a product/brand.
If a brand gives you free or discounted products or other perks and you then mention its products, make a disclosure even if you weren't asked to mention that product.
Never assume your followers know about your brand relationships; be explicit.
Make disclosures even if you think your evaluations of the product are unbiased.
Please take a moment to review NANP's Code of Ethics and Ethics Policy and consider it a refresher course or self-appraisal of who you are as a holistic nutrition professional.
If you have questions about ethics or our scope of practice, contact our Legislative Affairs Specialist, Laura Waldo, at laura@nanp.org.
The information in this article is given with regard to NANP's Code of Ethics and Ethics Policy and is not meant to replace legal advice.