Board Exam Frequently Asked Questions
Click below to listen to our two-part Podcast Series on The Ins and Outs of Board Certification.
Do I qualify to take the Board Exam?
The HNCB offers two credentials, the BCHN® and the CNP
BCHN® (Board Certified in Holistic Nutrition®) – NANP Professional members with an education in holistic nutrition are eligible (find Professional member qualifications

 

here)
CNP (Certified Nutrition Professional) – Eligibility is extended to NANP Professional members with a bachelor's degree or higher in nutrition or a nutrition-related field of study from a

 

NANP approved holistic nutrition program, OR a college or university regionally or nationally accredited by an agency recognized by the U.S. Department of Education (i.e. nursing degrees, registered dietitians, naturopathic doctors, etc.).

 

NOTE: Must pass the BCHN® board exam to qualify.
Learn more about both credentials here.
What are the Application Fees & Required Materials?
The following documentation must accompany the Board Exam Application:
Professional membership $249/year (find Professional member qualifications here)
Application fee $129 (non-refundable)
Examination fee $300
Signed and dated Professional Conduct Agreement (within the application)
Photo or Headshot (electronic or paper submissions accepted)
Copy of your driver's license or state-issued identification
Resume or Curriculum Vitae
Proof of existing liability insurance (if you are in clinical practice)
Copy of holistic nutrition diploma(s) and/or certificate(s)
Copy of any professional license(s) you may hold
Documentation of 500 professional experience contact hours with completed "Contact Hour Documentation Form" (waived for New Graduates)
Official transcripts from your graduating institution(s) (to be sent directly to the NANP/HNCB by the school(s))
Letters of reference (one each: professional and personal, to be completed via the instructed online form after you've applied)
What are Contact Hours?
There are two types of Contact Hours: Direct and Indirect.
Direct Contact Hours Definition: Working directly with customers, clients, or students providing nutrition education and/or consulting services.
Required Documentation:
Internship or externship –  A completed and signed Internship/Externship Form.
Independent (self) employment providing nutritional consulting services – (please provide all of the following):
business license
three (3) case studies (500-word summaries
a log that includes a list of client initials, date range of services, the total number of sessions, and total time with the client
Employment as a nutrition consultant or educator of holistic nutrition for an academic institution (school, college, or university) – A letter from your employer verifying employment, including the number of hours you worked and a copy of your job description.
Indirect Contact Hours Definition: Research, writing, or developing educational materials or programs (in holistic nutrition) in a community, business, academic or clinical environment.
Required Documentation:
Acting as a research intern

 

– A completed and signed Internship/Externship Form.
Independent Researcher (e.g., time spent in interviews, reading, performing internet and literary research) for a publication or educational presentation

 

– A copy of the article, report, or other formats (e.g., PowerPoint presentation, etc.) providing your research results.
Non-research preparation for creating a publication or educational presentation, be it public, recorded, or both (e.g., actual writing and other material preparation), locating and creating a dialogue with key individuals, venues,  consultants, assistants, publishers, printers, and publication representatives) –

 

A copy of the article, report, or other formats (e.g., PowerPoint presentation, flash drive, URL, etc.) providing the actual publication or educational presentation.
NOTE: Activities conducted as a required part of an educational program, with the explicit exception of internships and externships, do not qualify toward the 500-hour requirement. The Holistic Nutrition Credentialing Board will determine the applicability of unusual experience on a case-by-case basis.
I'm a new graduate, so I don't have 500 contact hours yet. Can I take the exam before I collect the 500 contact hours?
New graduates may apply to sit for the exam without providing documentation of 500 Contact Hours. The candidate will be allowed two (2) years from the date of his/her exam to provide this documentation. Upon passing the exam and until such time that the documentation requirement is satisfied, the candidate may use the title, "Board Certified in Holistic Nutrition® (Candidate)" or "BCHN® (Candidate)."
A new graduate is an individual who graduated from a NANP-approved program within the twelve (12) month period in which they apply to sit for the exam.
What's the best way to study for the exam?
Tips & Recommendations:
Take the sample test questions for each domain in the study guide to identify your areas of potential weakness.
The Advanced Human Nutrition and Hole's Essentials of Human Anatomy & Physiology provide interactive options to mobile-ready course materials that include lessons, assessments, flashcards, and an e-book format, so these are a great place to start if you haven't studied in a while, or if you are a visual learner.
The Pantry Principle by Mira Dessy, NE  – Mira covered a great deal of her book's content in this Scoop Webinar, titled "I

ngredients and Inflammation: understanding the silent contributors to gut dysfunction and digestive impairment"

(you must be a member to access this webinar).
Don't Under Estimate Reading The Entire Study Guide.
The Board Exam Study Guide provides a breakdown of the five domains to study starting on page 21. Each section identifies the task, knowledge, and key concepts to study to pass the exam successfully.
Join a Study Group
By joining a study group, you can split the workload with other group members, share notes, and quiz each other. A board exam should be challenging, and ours is, so we recommend setting aside 3-6 months to study. You must be logged into your myNANP member account to join a study group.
Login

 to your myNANP member account.

Click "My Groups" at the top menu selection bar.

Here you can see all the groups available or type "board exam study group" in the search bar.
Where do I go to take the exam?
The exam is taken on an individual basis, online, and proctored by ProctorU. The exam fee of $300 includes the proctoring fee.
What is ProctorU?
ProctorU is a live online proctoring service available 24/7 that allows test-takers to take exams from anywhere using a webcam and Internet connection. This service uses live proctors who monitor exams by observing the test-taker (via webcam) and his/her computer screen in real-time.
When can I take the exam?
You may take the exam at any time after your exam application has been processed and approved.  Please allow a minimum of four (4) weeks for the HNCB to process your application. All documents must be received at least four (4) weeks before the date of your exam. Exam applicants who do not allow the requested four (4) weeks may be required to reschedule the exam for a later date.
How much time is allotted to take the exam? Will there be a break?
You will have three (3) hours to complete the exam. There will be one five (5) minute bathroom break. If you have a medical need for a longer break, please provide advanced notice in the designated area on your exam application, and one will be scheduled for you.
Can I use notes or my books while taking the exam?
No, the exam is closed book; no notes.
What is a passing grade?
An overall exam grade of 70% correct is required to pass the exam.
How long will it take to get my exam results?
Exam results will be available via email within one (1) to two (2) weeks of exam completion. You will also be notified via mail within two (2) to four (4) weeks of exam completion. The HNCB will contact each exam candidate with the results of his/her exam via email and U.S. Mail.
Will I be given grades by exam domain, so I know which areas I did well or poorly?
Your exam results will indicate a "pass" or "fail" of the exam. Information on scores (overall domain percentage only) for specific domains is provided only when requested. Suggestions for additional education will be given upon request.
Can I retake the exam if I fail?
If you fail, you must retake the entire exam and retest within six (6) months. If you fail two (2) times, you will be required to document additional education before taking the exam a third time. If you fail three (3) times, you will not be allowed to sit for the exam again. A re-test fee of $250 will apply for each re-test.
What title do I use after passing the exam?
Please continue to use the title you earned from your school of study. Once you pass the exam, you may add "Board Certified in Holistic Nutrition®" or "BCHN®."  New graduates who have not yet provided evidence of earning 500 Contact Hours will use the title, "Board Certified in Holistic Nutrition® (Candidate)" or "BCHN® (Candidate)."
Always check your state laws to ensure you are practicing legally. To prevent misusing the title, please check your state laws governing the practice of nutrition.
Do I need to renew my certification? What are the requirements for maintaining board certification?
You will NOT need to sit for the exam again. However, you will be required to remain a Professional member in good standing with the NANP and fulfill Continuing Education Credits (CECs) requirements to renew and maintain your Board Certification and (if applicable) your CNP status. As a reminder, NANP Professional Members must earn ten (10) CECs annually for membership renewal. Board Certified members must earn an additional five (5) CECs each year. CECs are due at the time of Professional Membership renewal. No additional CECs are required to maintain CNP status.
Additionally, you will be required to do the following every two (2) years to renew and maintain your board certification:
Provide a copy of your current resume or Curriculum Vitae
Provide proof of current liability insurance (if you are in clinical practice, NOT required if you work in an educational or research setting and do not provide nutrition consulting services).
Complete the Board Re-Certification Form (provided via email when your re-credentialing time nears)
If you are a BCHN® (Candidate), you must submit evidence of your 500 Contact Hours (see Contact Hours Form for the required materials)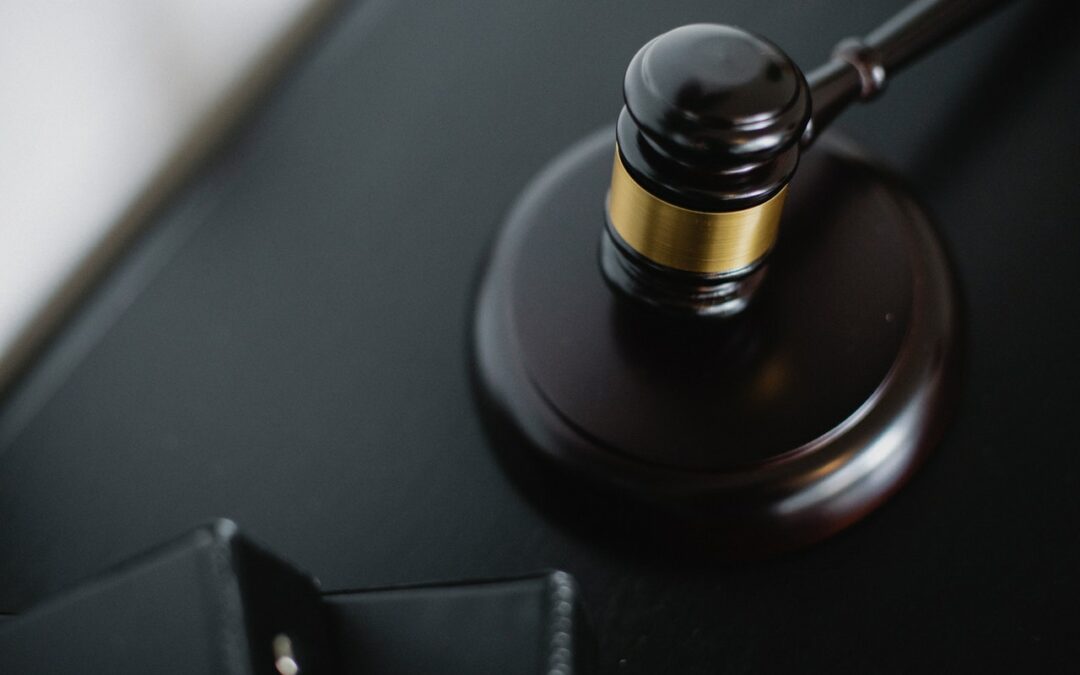 It's a New Year, and I hope you are as excited as I am about helping your clients succeed in 2022. Like many of you, I...
read more
Biocanic is the first of its kind health program intelligence system specifically designed to streamline personal...
read more
What Members Are Saying
"Not only does NANP support us as Nutrition Professionals as a whole, but the community and resources that we can use in our day to day business are all there for us in one place."
~ NANP member
Become a Member
Learn More