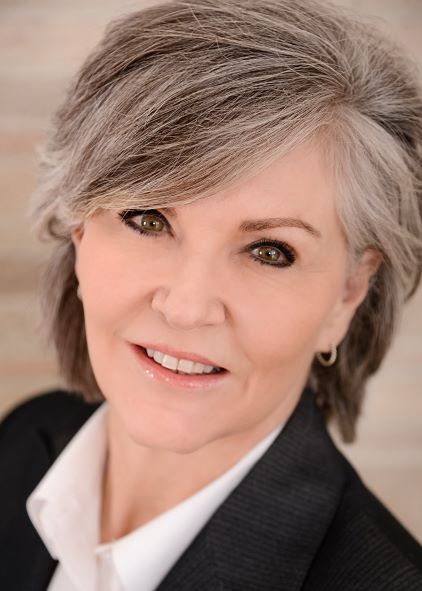 by Barbara Rodgers, NC, BCHN®, NANP Board President
For those of you who are parents, an aunt or an uncle, or even just a close friend of a young person, you probably know that feeling of pride that is oftentimes accompanied by "gushing" (i.e., going on and on with glowing remarks). This feeling makes it next to impossible to keep our mouth shut.
When we feel proud, it also makes us feel good to share that with others.
If you resonate with that, then hopefully you'll understand how I'm feeling about our legislative process at NANP. (Please bear with me because the "gushing" will begin shortly.)
First of all, I know for a lot of you, government rules and regulations and the politics behind it is as boring as can be – it's just not your thing. I totally get it.
But in this case, the laws as they exist today in many states in the U.S. are so limiting in scope that they prevent our practitioners from doing the jobs they were educated to do. From a legal standpoint, this affects every single one of us.
During 2017, the NANP Board of Directors agreed unanimously to participate monetarily in a legislative effort to rewrite the restrictive laws in many states that were working against Holistic Nutrition Practitioners. Within a short time, it was clear that this was an effort that required our direct supervision; we needed this function in-house.
So we did that. NANP spent considerable time and allocated budget dollars toward actually affecting legislative change.
The outcome has been pretty incredible. Here's how:
The restrictive laws that exist directly affect NANP's members in their ability to work and earn an income in their field. Leaving this critical work to others who may not be as dedicated or the best representatives of our industry, was not in our members' best interest. Who better to represent our members than the NANP?
By using a third party to try and accomplish the very difficult task of breaking apart the monopoly that has existed for years (decades), NANP was not in control of details: who was representing our industry, how were important resources being utilized, and what message was being sent to legislators and politicians. Now we on are top of all of that AND seeing changes occur!
By hiring Legislative Affairs Specialist, Laura Waldo, we know she is one of us. She has a thriving private practice in holistic nutrition. She "walks the talk" and personally lives a holistic life. Laura understands our scope of practice because she works with it every day. Working hard to get the laws changed isn't just a job for Laura.
NANP's Board of Directors and Executive Director watched painfully as our partner schools and members struggled to help fund an effort outside of our organization. Since July 2019, we have brought this in-house within our existing budget. There is no longer a reason to "pay to play" when it comes to rewriting state legislation.
Let the "Gushing" begin – Part I
I've worked in high-level positions within corporations, so I have seen the work required to bring about meaningful, sustainable change. Creating supportive documentation, emails, and phone calls to those for and against an issue, countless meetings, and an attitude of tenaciousness and optimism – this all takes incredible persistence, patience and hard work!
The hardest part, however, is being on the front line of a project or issue as the "influencer." The issue of breaking down the laws in various states has merit on its own. But as many of you know – people don't buy a product or an idea. They buy people.
NANP can not accomplish what we've set out to do in the individual states if we don't have an influencer. Laura Waldo is our person.
As I said above, Laura is one of us. She lives and breathes holistic nutrition. She is a person of influence and persuasion. When she speaks to a legislator on the phone or in a hearing, she immediately exudes a level of honesty, integrity, and expertise that draws people in and makes them listen. I know this from listening to her in meetings, but I also know this is true because Laura is getting results.
Laura's accomplishments on behalf of our industry in the 20 months she has been on board with NANP defines her as a champion in my book.
"Gushing – Part II"
The other notable "gushing" comment needs to be directed to you, our members, our partners, and our partner school administrators.
Day in and day out, you support our industry and your respective businesses by continuing your membership and sponsorship of NANP – THANK YOU!
Because of the growth in the holistic nutrition arena, we can justify, and indeed, pay for the costs associated with having an internal legislative process so you don't have to.
Let me give you a brief snapshot of what your support and membership are helping to fund:
Right now, we are working in 14 states that are "exclusive scope of practice states" where the laws need to change to become anticompetitive laws for our practitioners. Threats in other states (as evidenced through bill language) that will impact our right to work are constantly monitored.
Through Laura, we build advocacy teams, train them in the legislative process, and develop strategies in each state where active efforts are underway to create legislation that is in favor of our industry. Some of you may have served as advocates for NANP. It is a time-consuming and often frustrating role that requires commitment and perseverance. Training these highly skilled nutrition professionals also takes time so they are prepared whether they are speaking with their legislators, garnering support from their communities, or giving testimony in front of hearings or committee panels. This work by our volunteers is tiresome and unpaid – and comes from a place of passion and dedication. We cannot do this without our volunteer advocacy teams!
We know the legislative process is an important one for you. We know that from the many questions we field in a given week. As many as 10 calls per week and 20 or more emails from prospective and current students, alumni, and other industry professionals are directed to our Legislative Affairs Division.
We have legislative bill sponsors in the various states and attend meetings with them, as well as in front of the House of Representatives and Senate committees to present our case. We are also working at the federal level where NANP membership and our board certification are becoming widely recognized amongst legislators and federal agencies.
Through email and phone calls, Laura stays in contact with legislators or their aides to build solid relationships. Communication with these individuals increases dramatically as the legislative session gets closer. We use every opportunity to educate legislators and their staff on the benefits to their constituents and economy by eliminating the restrictions on holistic nutrition professionals.
Now, please understand – my reasons for focusing this article on our legislative efforts is two-fold:
First, thank you all for your continued commitment to the NANP. Your support is doing more to help our industry than you can imagine.
Second, to let you know how very proud we are at the NANP of the work being done within our very own organization to give you the freedom to practice, no matter which state you are from.
Someday – hopefully soon – there will be a world in which a person can freely choose which type of nutrition professional they will use for advice and counsel.
Stick with us, because it may be you!