by, Sara Peternell, MNT, BCHN™️
Marketing Specialist, NANP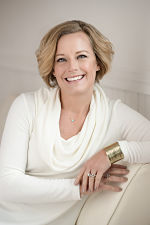 Congratulations on deciding to pursue your dream of working in the holistic nutrition industry!
In this world we live in, holistic nutritionist professionals play a crucial role in helping people eat healthy. Not only that, food is powerful preventative medicine!
With guidance and expertise from a holistic nutrition professional, individuals and groups learn to improve their eating habits and instill healthy behaviors into everyday life.
Working as a holistic nutrition professional can be incredibly rewarding as you watch clients improve their quality of life and feel better. If food and nutrition is your passion, consider the degrees, skills and traits that are necessary to work in this field.
Courses in holistic nutrition are offered online and in the classroom. Students can earn a holistic nutrition certificate or pursue more in-depth studies and earn a bachelor's or master's degree in the field. A variety of certificate and degree programs are available to obtain this training.
Holistic nutrition programs cover the science behind holistic nutrition, including but not limited to: biochemistry, nutrients, health conditions, digestion and detoxification and supplements.
The NANP team has thoughtfully and carefully put together the list of questions below because we think they will be helpful as you drill down on selecting the program that resonates best with your vision and passion for working in our field. We also suggest that you "interview" at least three schools.

NANP's Top 15 Questions to Ask your Prospective Nutrition School
How are the courses within the program taught? Are classes virtual, held in person in a classroom, or both?
Are the courses a self-paced style of learning, or do the courses keep to a specified schedule?
How much access will students have to their teachers for asking questions, getting additional support, or having discussions outside the scheduled course time?
Is there ample interaction with other students taking the course, or are students fully independent in their coursework?
What is the school's primary food philosophy? Do they teach a variety of food philosophies for a well-rounded approach?
Does the holistic nutrition program also include cooking lessons, recipe development, basic kitchen methodology?
What type of business guidance is offered by the program? Do they provide business development courses, electives, counseling or resources?
Is there a job placement component to the program? Does the school have strong connections with holistic health businesses in their geographic area?
What is their NANP Board Exam pass/fail rate? How many students sit for the NANP Board Exam? Do they offer study groups in preparation for the Board Exam?
How long has the school been in business? Who is running the school? What is the background of the director, the instructors, the staff running the admissions.
What is the financial status of the institution? Is the school financially in good health and prepared to make good on your investment in your education?
Does the program offer financial assistance to students?
Does this program satisfy the requirements for your specific state laws? Is the school in good standing with state and local laws?
Does the school have an alumni list for you to access? What kind of reviews exist from students who have attended this program in the past?
Does the school allow for credits to roll over to other institutions in the event you might want to continue with a higher education program elsewhere?
So, folks, this is our list of the most important questions. But, inevitably – because this is such a big decision – we understand that you might have other questions.
We suggest that you write down a list of the things you want and need to know before you register. Do not be afraid to ask their admissions counselors all the questions on your list.
Reach out to alumni who have attended the schools you are applying to. A networking coffee or phone meeting can be very helpful in answering some of the "behind-the-scenes" questions you may not be able to get answers to directly from the institution. I get calls from prospective students all the time asking me about my education and wanting to learn more about my background and experiences in the industry. I love sharing what I know with others!
Most schools have reviews online. Check those out too!

And, last but not least – be sure to vet all the programs you are considering against the NANP list of approved schools. We have already done the work for you!  The NANP takes pride in our rigorous review of holistic nutrition and natural chef educational programs. Only schools whose programs meet our high academic standards are recommended. We are very proud of our partner schools.

Wishing you the best on your journey – welcome to our fantastic field!