NANP Professional Membership
More than an association… think of us as the extended family that GETS you!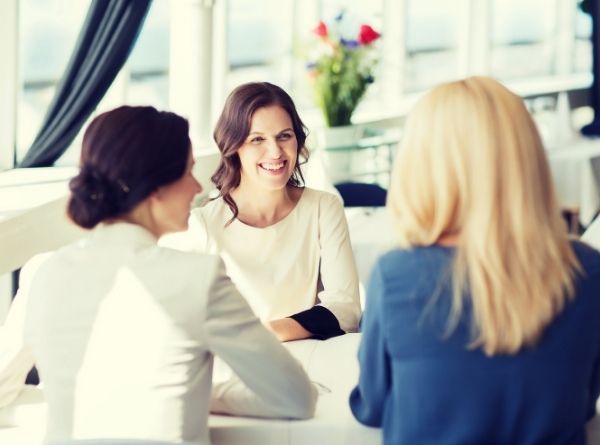 Why Belong to the NANP?
Join NANP's family of holistic nutrition professionals to learn new concepts and protocols, keep your skills up to date, explore solutions to your clients' problems with our 1,000+ members, and advance your career.
Sharpen your skills by staying on top of new research & industry trends
Get access to valuable information and resources such as the NANP Blog, The Scoop monthly educational webinar series, HEALCon – the premier holistic nutrition conference in the world, and discounts on courses, products, services, and more.
Become a leader and make connections by getting involved
Build a stronger network with like-minded practitioners through volunteer opportunities, committee participation, mentoring, and more.
Get member discounts, business-building tools and more
Receive curated discounts on products and services perfect for you, your clients, and your nutrition business. Many members join just for the HEALCon discount alone – but we have so much more for you!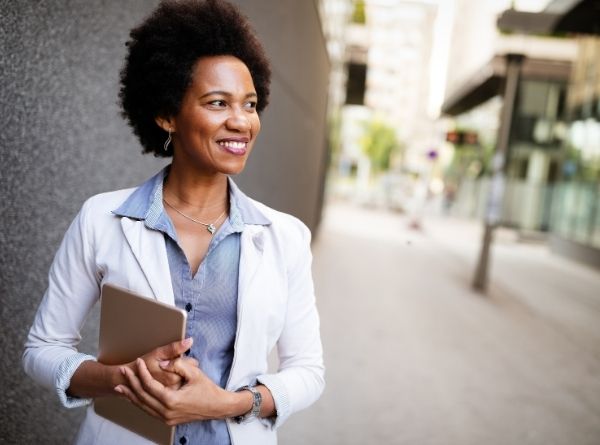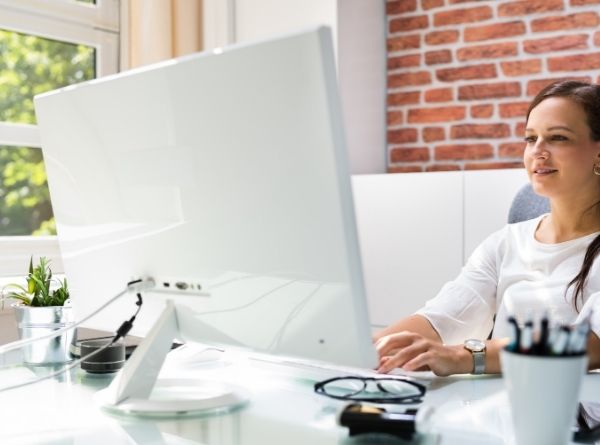 What You Get
Belonging to your industry's professional business league is a big step in demonstrating your commitment to excellence to yourself and your clients. Join the NANP today, and together we will create a world where people choose food as their medicine.
Community & Connections
Member Forum – our exclusive online members-only community has the answers to your burning questions. Ask questions, get help, learn more.
Topic-specific Circles – join in on the conversations that matter to you the most! Expand your expertise and network with other nutrition students and professionals on topics that resonate with you and that will help advance your nutrition career.
Network – with fellow nutrition professionals. Join others from all over the world who share your passion for holistic nutrition at HEALCon, NANP's Annual Conference & Expo.
Legislative Affairs Support
Get the support you need. In today's ever-changing landscape of legal rights to practice in each state, you will have peace of mind with full access to the NANP Legislative Affairs Division.
Leadership
Volunteer – build your reputation as a volunteer leader by helping to shape the future of the industry.
Pay it forward – become a mentor. Everyone can benefit from the wisdom of others. Help a student or new graduate learn the ins and outs of the holistic nutrition world.
Promote holistic nutrition – your membership will strengthen NANP's advocacy in the fight for our right to practice nutrition across the country. On a personal level, NANP's communication tools, training, organization, and access will help you become an effective advocate able to craft and deliver positive messages about the many benefits of holistic nutrition to key audiences.
Professional Development
Become Board Certified in Holistic Nutrition® – the only board exam in our industry will give you the added credibility and confidence to take your nutrition business to the next level. Join a study group with other NANP members to give yourself the best shot at acing the exam.
Early Access to Industry Job Openings – Members get early access to apply for jobs listed on our Career Center, the #1 job site for holistic nutrition professionals. Sign up for job alerts, help prospective employers find and hire you by uploading your resume, and more!
Free listing on our Professional Member Directory – industry associations are a great place for consumers to find credible professionals to hire. Potential clients will find their way to you through your listing on the NANP website.
Podcasts & Webinars – including a rich business-building webinar archive (plus upcoming webinars you can attend for FREE!), vetted career development course information, and loads of outstanding conference lectures tailored to holistic nutrition professionals.
HEALCon Poster Sessions – showcase your work and research. NANP is always on the lookout for great member research to highlight. We can help you promote your work through our annual conference Poster Session – mentor included!
Nutrition Information, Industry Resources, Scholarships & Discounts
Resources – open windows into today's holistic nutrition best practices. You'll get access to tools for your business, your clients, and ongoing learning content designed specifically with you and your career in mind.
Discounts – Up to $250 off of HEALCon registration! Plus discounts on products and services for you, your business, and your clients.
Join NANP Today or Renew Your Membership!
Professional members are those working within the nutrition profession and meet the educational standards appropriate for their role delineation.
Professional members are those working within the nutrition profession and meet the educational standards appropriate for their role delineation.
Professional Membership is a privilege that is extended to those who have completed one of the following:
Graduated from a NANP-approved post-graduate program, which includes: Ph.D. in Holistic Nutrition, DSc in Holistic Nutrition Education, MS in Holistic Nutrition, MS In Health & Nutrition Education, MS in (Applied) Nutrition, Holistic Health Education Master's program with Nutrition Specialization, MS in Human Nutrition
Graduated from a NANP-approved occupational certificate program, which includes: Diploma in Holistic Health Practice, Nutrition Consultant Certification, Registered Holistic Nutritionist, Nutritional Therapist, Naturopathic Nutrition Diploma, Diploma in Holistic Nutrition, Bachelors in Health Science, ASN in (Applied) Nutrition, Applied Holistic Nutrition Certification, Nutrition Therapist Master Certification, Wholistic Nutrition Certification, and Natural Chef Training
Hold a Bachelor's, Master's Degree or Doctorate in Nutrition or related field of study from an accredited college or university
Are board-certified by the Academy of Nutrition & Dietetics (AND), the American Clinical Board of Nutrition (ACBN), the American Naturopathic Medical Certification Board (ANMCB), the Certification Board for Clinical Nutrition (CBCN), the Board for Certification of Nutrition Specialists (BCNS), the Clinical Nutrition Certification Board (CNCB), the International & American Associations of Clinical Nutritionists (IAACN), or comparable board certification in nutrition, or are certified by the Commission on Certification of the American Association of Nutritional Consultants (AANC)
Are confirmed members of the Federation of Nutritional Therapy Practitioners (levels 3, 4, or 5 only) or British Association for Nutrition and Lifestyle Medicine
Are licensed health care professionals whose scope of practice legally includes nutritional counseling and adheres to a natural or holistic model of nutrition (for example Acupuncturists, Chiropractors, Nurses, Medical Doctors, Naturopathic Doctors)
Think you may qualify but don't meet the requirements above?
Independent Educational Review (IER) 1 Month Process 
A person wishing to establish Professional membership with the NANP who has not graduated from an approved holistic nutrition program may request an independent review to determine eligibility for Professional membership.
Requirements for the independent review include:
a cover letter stating the desire to become a Professional member
a two hundred dollar ($200.00) review fee
official transcripts from all relevant educational institutions
course description materials (i.e. catalog, etc.)
may also include a telephone interview with the NANP Educational Programs Assistant
Persons who do not meet the above-mentioned requirements may be granted an extension (up to one year) to complete one or more courses of study before being accepted for Professional membership. To inquire about an Independent Educational Review (IER) contact Andrea Grandson at andrea@nanp.org.
Questions?
Contact NANP's Member Relations Department via email at
info@nanp.org or by phone at 209-224-0003.