NANP
Nourishing your Practice 

Podcast

Nourishing your Practice features board certified members – who they are, what they are doing in their practices, who they serve, what they love about our field of holistic nutrition, and tips/ideas that will inspire up-and-coming nutrition students and practitioners to get out and do the same with their passion-filled work.

The podcast is written, produced and co-hosted by two of our outstanding board certified NANP members – Diana Walley and Kristen Burkett.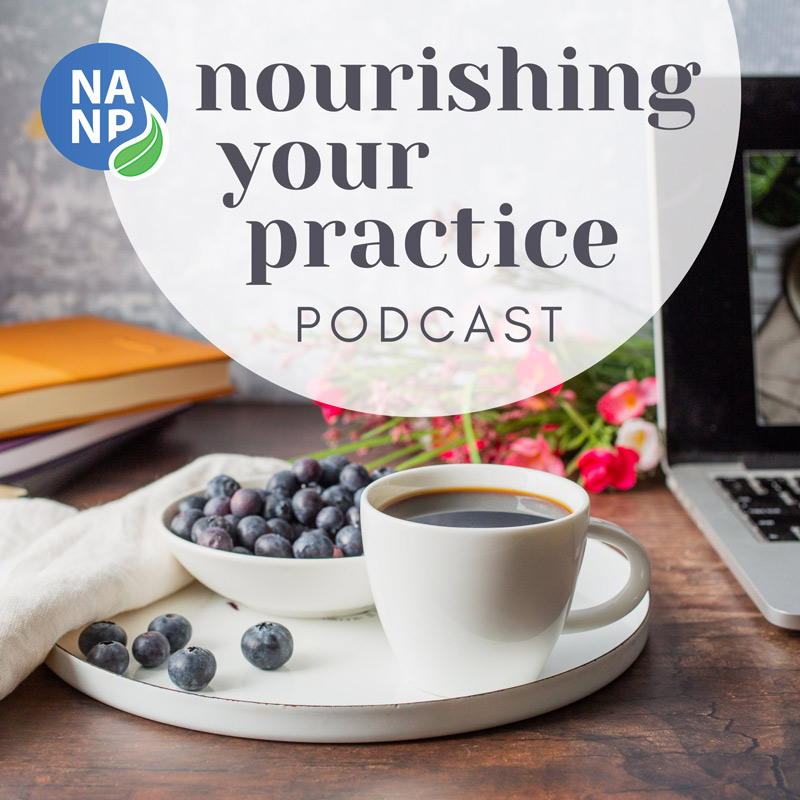 Episode: 31: Heather Hanson, NTP, CFMHC, RMA, SFN, CFT, BCHN® Heather grew up in Western Pennsylvania and moved to Colorado Springs, Co, at the age of 18, to attend Pikes Peak Institute and study Medical Assisting. After spending a few short years working in Internal...
read more
Meet Our Podcast Hosts
Kristen Burkett, MS, MNT, Board Certified in Holistic Nutrition®️
Diana Walley, MNT, Board Certified in Holistic Nutrition®️
While Diana and Kristen have independent private nutrition practices, they collaborate in an online joint venture, RestoreForYou.com.
Within this framework they work together to create nutrition programs that support female health. It began with wanting to create an online 14-day group detox which incorporated a clean eating elimination diet and lifestyle fundamentals to support their individual clients but also attract a wider audience.
Over time it blossomed into both group-led and an "anytime" option offering full support including automated emails and a private database with hundreds of whole food recipes for their participants.
Blending their strengths and having the accountability of working together allowed them to propel their idea into reality with a "let's figure it out as we go" attitude. This initial entry point led them into other group offerings and practitioner training options which continue to expand.
Living in different cities doesn't get in their way, they stay connected virtually and honor each other's commitments to family and clients while creating tangible goals and deadlines to continue to bring their ideas to fruition… and have a lot of fun together along the way.
Diana and Kristen teamed up in 2019 to collaborate on yet another incredible concept – the podcast framework that would ultimately become the upcoming series Nourishing Your Practice for the NANP. They are both active volunteers with the association and serve on the Clinical Content Committee, where they are tried-and-true Scope of Practice experts. The podcast was born out of love for what they do, passion for our industry, and the vision of helping others to achieve their dreams in holistic nutrition.
No Results Found
The page you requested could not be found. Try refining your search, or use the navigation above to locate the post.
What Members Are Saying
"Not only does NANP support us as Nutrition Professionals as a whole, but the community and resources that we can use in our day to day business are all there for us in one place."
~ NANP member
Become a Member
Learn More