Meet the Certified Dietary Supplement Professional Committee
Julie Thenell, BS, MS, NC, Board Certified in Holistic Nutrition®, Certified Dietary Supplement Professional™
Committee Chair
Julie Thenell, BS/MS/NC/BCHN®/CDSP™, believes good health is as close as your kitchen. Her nutrition practice is based on nutrient-dense whole food and lifestyle choices that support health and well-being, especially during times of high stress and transitions. Her role is to educate, guide, and support individuals in their pursuit of stress management and resilience building.
In addition to her private nutrition practice, Julie serves as Chair of NANP's Certified Dietary Supplement Professional Committee and Chair of the Holistic Nutrition Credentialing Board. She also actively participates in the Continuing Education and Educational Standards Committees. She is proud to align herself with professionals who share the belief that nutrition and lifestyle play critical roles in health and are taking steps to make significant changes in our nation's health.
Part of Julie's "lead by example" lifestyle includes hiking, biking, running, snowshoeing, reading, cooking, and sipping tea. She is on a mission to inspire others to nourish themselves despite the daily stressors in life to build resilience and thrive.
Kate Mahoney, FNTP, BCHN®, IHS
The Supplement Academy
Committee Vice-chair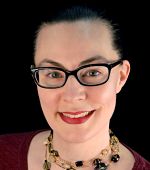 Kate is a functional supplement specialist and supplement quality expert whose goal is to empower practitioners and consumers with the knowledge to make informed supplement choices.
Before completing the FNTP program in 2014, she had 5 years of supplement quality-focused education and over 10 years' experience in the remedial use of nutrients. After graduation, she was an international functional nutrition instructor for the NTA for 5 years while also working one-on-one with clients in her private practice. After years of encouragement from her colleagues, at the beginning of 2020, she released supplement education courses for practitioners that address important quality considerations and the functional use of supplements. Teaching the online supplement courses and consulting one-on-one with colleagues and consumers about supplements has been her primary professional focus since 2021.
Jini Cicero, BS (Kinesiology)
Committee Secretary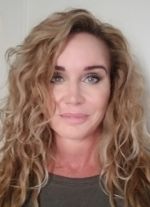 Jini Cicero is a Los Angeles-based Strength and Conditioning Specialist with a bachelor's degree in Kinesiology and over 20 years' experience as a health and fitness professional. Whether she's working with Hollywood celebrities or cancer patients, Jini uniquely combines exercise science, sports nutrition, and corrective exercise. A speaker, presenter, and writer -numerous publications, such as Shape, MindBodyGreen, and The L.A. Daily News have featured Jini's work.
As a seasoned Sales Rep and Consultant to the professional nutritional supplement industry, Jini is passionate about advancing natural medicine and optimal health. In addition to exercise, writing, and consulting, she is in training to become a Master Gardener through the University of California Master Gardener Program. Outside of work, Jini is an avid reader and enjoys diverse interests such as sprinting, baking, amateur make-up artistry, and shopping.
Paula Bartholomy, MS, Board Certified in Holistic Nutrition®
Hawthorn University

Paula Bartholomy believes in the principle of Food as Medicine, is a founder of Hawthorn University, and has been in the field of health and nutrition for over 4 decades in both academia as well as clinical practice. Paula has been involved with NANP since its inception, as a founding member, a speaker at the annual conference, a member of the board that developed the first iteration of the board exam in holistic nutrition offered through NANP's credentialing arm, the Holistic Nutrition Credentialing Board, and most recently was a committee member developing the Certified Dietary Supplement Professionals™ exam.
Paula is committed to the quality of our health via our food supply, education, and holistic principles.
It's an honor to serve.
Rebecca C. Zolotor, PharmD, MS, RPh
Purdue University Global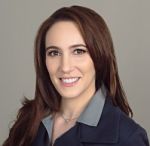 Dr. Rebecca Zolotor is passionate about combining the worlds of pharmacy and nutrition to improve health outcomes. As Associate Dean in the School of Health Sciences at Purdue University Global, Rebecca oversees degree programs and coordinates interdepartmental operations and projects. Her experience includes conducting bench research, coordinating research trials, practicing pharmacy in various settings, and counseling clients utilizing a holistic approach to health. Serving as a textbook and multimedia reviewer for several major publishing companies and a peer reviewer for health journals, she is committed to ensuring reputable information is shared.
Rebecca holds a PharmD from Nova Southeastern University, an MS in Nutritional Science from the University of Connecticut, and a BA from Emory University. She is a registered pharmacist in the state of Florida and earned a Lean Green Belt certification.
Gene Bruno, MS, MHS, RH(AHG)
Huntington University of Healthcare Sciences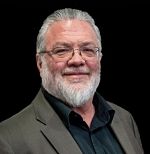 Gene Bruno is the Provost and Professor of Nutraceutical Science for Huntington University of Health Sciences. With graduate degrees in nutrition and herbal medicine, and as a 43-year veteran of the dietary supplement industry as well as an award-winning formulator, he has developed natural products for dozens of dietary supplement companies; educated and trained natural product retailers and health care professionals; and written articles on nutrition, herbal medicine, nutraceuticals and integrative health issues for trade, consumer and peer-reviewed publications, as well as authoring books and textbook chapters. His latest book is What's In Your Blood & Why You Should Care: How to Cleanse and Detoxify Your Blood for Optimum Health (©2019, Square One Publishers). Professor Bruno is one of the original developers of the exam for Board Certification in Holistic Nutrition, as well as the exam for Certified Dietary Supplement Professional™.
Dorene Petersen, BA, DIP.NT, DIP.ACU, RH (AHG)
American College of Healthcare Sciences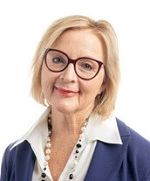 Dorene Petersen, BA, DIP.NT, DIP.ACU, RH (AHG), is the Founder of the American College of Healthcare Sciences (ACHS) and has over 45 years of clinical teaching and lecturing experience in aromatherapy and integrative health and wellness modalities.
She has presented papers on essential oils and clinical aromatherapy at the International Federation of Essential Oils and Aroma Trades (IFEAT) Annual Conferences; the Alliance of International Aromatherapists (AIA) Conference; the Aroma Environment Association of Japan (AEAJ) in Tokyo, Japan; the Asian Aroma Ingredients Congress (AAIC) and Expos; and many others.
Dorene currently serves as Chair of the Aromatherapy Registration Council (ARC), and she is also active with the Distance Education Accrediting Commission (DEAC). Dorene is a travel devotee and has led ACHS's immersive travel study programs to France, Greece, Hawai'i, India, and Indonesia to study each regions' indigenous plants and rich cultures.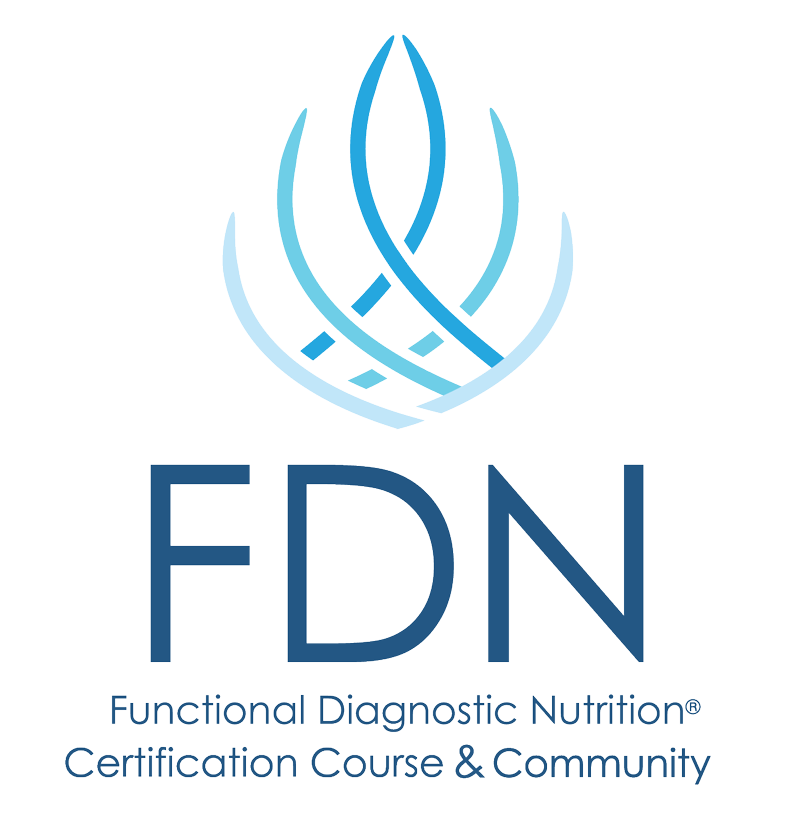 What Members Are Saying
"Not only does NANP support us as Nutrition Professionals as a whole, but the community and resources that we can use in our day to day business are all there for us in one place."
~ NANP member
Become a Member
Learn More