NANP Legislative Affairs Division
Which states require a license for nutrition counseling?
Click on your state below to find the laws that apply to you!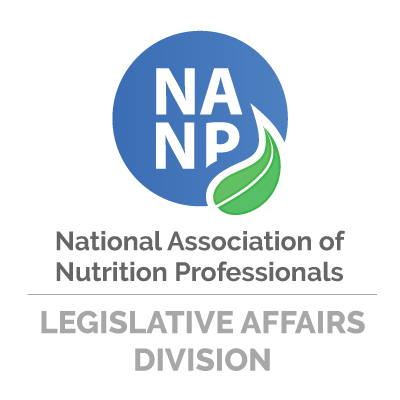 Exclusive Scope of Practice States
No Law or Certification States
Exclusive Scope of Practice States
Exclusive Scope of Practice States are the most difficult for holistic nutrition professionals to practice. These states require a license to provide nutrition care services and only dietitians and in some cases nutritionists may obtain a license. These states typically have exemption language written in their laws allowing holistic nutrition professionals the ability to provide general nutrition information, however, you may not individualize dietary recommendations or assess the nutrient status of your client. General nutrition information applies to the masses and can be found in a book, a medical journal, on the internet, etc. These states also protect titles such as dietitian, nutritionist, dietitian/nutritionist, and abbreviations such as L.D., L.N., RDN, and CNS. The Exclusive Scope of Practice Law for the state of Ohio is an example. The law in Ohio requires a license to provide nutrition care and assess the nutritional needs of an individual or group of people. Currently, only dietitians may obtain a license issued by the state. Therefore, the holistic nutrition professional in Ohio should not provide individualized nutrition advice to clients in Ohio or other states via Telehealth.
Title Protection States
Holistic nutrition professionals may work with individuals and groups of people providing nutrition services, however, as the name implies, you may not refer to yourself as nor imply that you are a dietitian, a nutritionist, or that you are licensed or certified by the state. The laws in Title Protection States are written in such a manner that only those who hold a license may provide Telehealth services. Therefore, holistic nutrition professionals are not eligible to provide Telehealth services to clients.
No Law or Certification States
These states are the most lenient when it comes to how a holistic nutrition professional may practice. States such as California, Colorado, Arizona, Maine, Michigan, Virginia, etc. do not have regulatory restrictions on who may provide nutrition advice. In these states it may be possible to provide Telehealth services, however, it is always best to check the laws as new regulations can be added which affect who may provide services.
STAY ON TOP OF LEGAL & LEGISLATIVE ISSUES… your livelihood might depend on it!
NANP is the leading U.S. trade association that sets the nation's standards for schools that abide by the highest-quality academic, ethical, and scope of practice standards to which the holistic nutrition professional should adhere. Professional membership in the NANP demonstrates that an individual has graduated from a quality holistic nutrition program that has been vetted and recognized by standards established by an objective third party who sets such standards without "influence" by any one school or program.
Since the NANP is comprised of only holistic nutrition students and professionals, it's literally our business to understand you and your unique education, qualifications, and needs.
The truth is that many students and recent graduates don't often realize that the laws surrounding their work vary from state to state, and ongoing legislative efforts are afoot throughout the U.S. to limit their right to practice.
BUT, TOGETHER WE CAN MAKE A DIFFERENCE
Our Legislative Affairs Division is here to fight for YOU! The NANP will attend hearings and represent members in their local areas. Our Legislative Affairs Specialist, Laura Waldo, can even help train you to become an industry activist so that lawmakers can hear your voice!
Your success is crucial to the NANP's vision of a future where people choose food as their medicine. The NANP whole-heartedly supports your goal of helping your clients enjoy optimal health through a nutrient-dense, whole foods approach to eating and lifestyle.
In today's ever-changing landscape of legal rights to practice in each state, you can have peace of mind with full access to the NANP Legislative Affairs Division. 
Have a legislative question? We're here to help you with inquiries about what the laws are surrounding your right to practice. Click here to contact our Legislative Affairs Specialist, Laura Waldo, NTP.

Does the Health Insurance Portability and Accountability Act (HIPAA) apply to you? Should you be providing consultations across state lines? We've researched those questions for you…
Legal Disclaimer: Information on this website is not offered as legal advice and should not be used as a substitute for seeking professional legal advice.
What Members Are Saying
"Not only does NANP support us as Nutrition Professionals as a whole, but the community and resources that we can use in our day to day business are all there for us in one place."
~ NANP member
Become a Member
Learn More