NANP's Board of Directors
Barbara Rodgers, NC, RWS(1), BCHN®
President
Barbara Rodgers, NC, RWS(1), BCHN® is a business professional, speaker, author, and strategist for the holistic nutrition industry. Her mission and passion are to empower individuals to take charge of their health by using nutrition protocols and a strategy customized for them.
Prior to her own struggles with MS and becoming a Nutrition Consultant, Barb spent over 20 years in the securities industry, with about 15 years in senior management. Her corporate career provided Barb with amazing opportunities in the area of sales, product development, project management, and establishing new businesses. She has held several senior-level positions with large corporations in the U.S. prior to immersing herself in the area of holistic nutrition. As part of her involvement, she worked with the NANP as a board member and secretary from 2016 to 2018.
In private practice, Barb furthered her credentials by earning her designation as Board Certified in Holistic Nutrition® as-of March 2016.
Publishing her first book was completed in October 2018, titled "Baby Maker, A complete guide to holistic nutrition for fertility, conception, and pregnancy" (Post Hill Press, div. of Simon & Schuster, NY, 2018).
As science continues to reveal new data about the human body, medicine, and the role nutrition plays in managing our health, Barb anticipates a further increase in the number of people who begin to understand that what they eat matters as it relates to their longevity and health. Toward that end, she plans to continue her education in holistic nutrition, with a special focus in biochemistry, synthesis of ATP, and nutrigenomics.
NANP COMMITTEES: Governance (Chair), Ethics, Poster Board (HEALCon)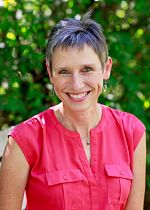 Kirstin Nussgruber, CNC, EMB, BCHN®
Vice-president
A cancer nutrition expert, author, and speaker, Kirstin is passionate about helping people get out of cancer overwhelm by teaching them how to reclaim their lives. A two-times cancer survivor herself she learned first-hand the importance of an integrative approach to one's health to facilitate true healing. She offers personalized mentoring packages to private clients and in collaboration with functional medicine practitioners.
Kirstin is the bestselling author of Confessions of a Cancer Conqueror – My 5 Step Process to Transform Your Relationship with Cancer and creator of First Steps to Take Control of Your Cancer Care, an online self-help program for people looking for an evidence-based start to their healing journey.
Kirstin shares her philosophy, inspiring blogs, and self-created recipes at www.kirstinscancercare.com and is part of the Chilkov Clinic as well as the clinical team at Valley Integrative Pharmacy. Numerous integrative practitioners repeatedly refer patients to her, including Lise Alschuler ND,  Kathleen Thomsen MD, and Scott Berk MD.
NANP COMMITTEES: Ethics (Chair), Governance, Member Retention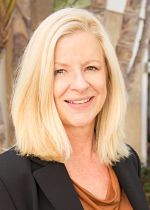 Julie Rauch, MBA, NC, BCHN®
Treasurer
Julie Rauch, MBA, NC is a Certified Nutrition Consultant & Natural Chef graduate of Bauman College. She began her service at NANP on the executive board of the (then) Berkeley branch in 2005. She joined the national board in 2009 as treasurer before stepping into the role of president in 2012. In private practice, Julie specializes in hard to resolve health issues including hormonal imbalances, chronic infections, and heavy metal & chemical chelation using whole food supplements. She teaches practical "no excuses" healthy eating and cooking strategies to support the health and well-being of her clients. Certified in AcuPoint Integrative Testing (AIT), Julie uses this comprehensive system to evaluate her client's unique nutritional needs and create customized supplement protocols for them without the need for laboratory testing. Julie is the nutritionist for Advance International, Inc., producer of the odorless, tasteless, marine-based Advance Protein Powder. In addition, she provides nutrition consulting services to the employees of Standard Process of Northern California.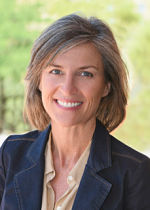 Sarica Cernohous, L.Ac., MSTOM, BSBA
Secretary
Sarica Cernohous, L.Ac., MSTOM, BSBA is a licensed practitioner of acupuncture and Chinese medicine, incorporating LED light therapy and nutrition consultation in her support of patients' health. She is the author of The Funky Kitchen, a primer on the importance and practical aspects of traditional food preparation, with its accompanying course, "Fresh, Fun and Flavorful in The Funky Kitchen", a CEC-approved course for the NANP and the NCCAOM.  She is a coach for Metabolic Balance of Germany, from which she crafted The LAPIS Method, a program considering multiple aspects of wellness for optimized weight and vibrant health.
Sarica enjoys teaching, participating in multiple health summits and podcasts, as well as presenting from the stage and in the traditional class setting, as in her role teaching master's level nutrition and coaching concepts at Pacific College of Oriental Medicine. She has served on the Board of Directors for the National Association of Nutrition Professionals since 2017 and has been a member since 2014.
Sarica lives in northern Arizona with her husband and two teenage children, where she enjoys daily hikes in the beautiful outdoors.
NANP COMMITTEES: Educational Standards, Governance, Poster Boards (HEALCon)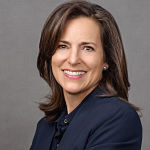 Kristy Hall, MS, BCHN®
 is an Epigenetic Functional Nutritionist and Board Certified in Holistic Nutrition®.  She worked in the not-for-profit healthcare industry, managing a national $165 million-dollar special event program.   After choosing to be a stay-at-home mom when her children were young, Kristy earned her master's degree in holistic nutrition.  She focused her master's thesis on the biochemical pathway of methylation.  Since graduation, Kristy has taken a unique path continuing to study epigenetics, nutrigenomics, and nutrigenetics.  
Kristy has established an integrative clinic in northern Colorado with a medical doctor, doctor of traditional Chinese medicine, massage therapist, neurosomotic specialist, reflexologist, and detox spa.  She believes this truly integrative approach to chronic disease is key to delivering compassionate, comprehensive care.  
 
As these new fields develop, nutrition's key role in preventing and reversing chronic disease is undeniable.  Kristy believes we are near the tipping point in healthcare when conventional medical providers recognize the need for evidence-based nutrition consultants.
NANP COMMITTEES: Ethics, Member Engagement & Retention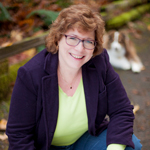 TAMMERA J. KARR, Ph.D., BCHN®, CGP, CNW®
TAMMERA J. KARR, Ph.D., BCHN®, CGP, CNW®, with 20-plus years of clinical experience, is an author, educator, food historian, and researcher. Passionate about nutrition as the key to stopping many modern illnesses, Tammera first-authored Our Journey with Food in 2015 and the expanded second edition in 2018. Our Journey with Food Cookery Book followed and added to the story filling in food knowledge gaps about health.  Believing "Traditional Foods" is all about community, Tammera went on to create Our Journey with Food Online Education in 2020; This course, while initially created for nurses eager to use food as medicine, is equally suitable for anyone wanting to return to traditional food and health models. This program inspired the expansion of key concepts of Holistic Nutrition in the book co-authored with Holistic Nurse Kathleen Bell, Empty Plate: Food ~Sustainability~Mindfulness.
Tammera has served on the National Association of Nutrition Professionals (NANP) Board of Directors from 2011-2019, Oregon Holistic Nurses Association (ONHA) 2017-2019, and a special advisor for ONHA, 2019-2020. She currently serves on the American Naturopathic Certification Board (ANCB). Tammera joined Pacific College of Health and Sciences in the Masters of Science in Health and Human Performance (MSHHP) program teaching nutrition in 2020 to present and is the primary instructor for HN4UOnline.Ed at https://yourwholenutrition.com/online-education/ and provides more information through her online Blog at https://yourwholenutrition.com/blog/.
A Native of Oregon, Tammera enjoys the challenge of nutrition research, food history, traditional food preservation: canning, drying and fermenting, traditional whole food cooking. Tammera and her family have lived in remote areas of Oregon for over fifty years; being prepared for the unexpected is second nature. She resides at a remote Ranger Station in Central Southern Oregon and explores nature and history with her husband, Michael.
NANP COMMITTEES:  Continuing Education (Chair), Educational Standards, Ethics, Poster Boards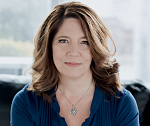 Patricia Koss, NC, NT, Ph.D. (Economics), BCHN®
Patricia Koss (NC, BCHN®, FNLP, MA, Ph.D.) is the founder of Get Nourished!, a holistic nutrition practice in the Portland, OR area. Through one-on-one counseling and group workshops, her practice is focused on helping clients develop individualized protocols that support their gut and brain health. She is a strong advocate for the promotion of evidence-based recommendations with solid scientific foundations. Patricia is a lifelong student and educator. After a 20 year career as a Professor of Economics, she decided it was time to change disciplines and become a holistic nutrition student at Bauman College. Patricia subsequently earned her board certification with NANP and also became a certified Functional Nutrition and Lifestyle Practitioner. Seeking to improve her skills using functional lab testing and interpretation, she is now pursuing her certification as a Restorative Wellness Practitioner.
NANP COMMITTEES: Governance, Member Engagement & Retention
Kerry McClure, E-RYT®, YACEP®, NC, BCHN®
Kerry McClure, E-RYT®, YACEP®, NC, BCHN® is passionate about supporting people in living their best selves.
She is a speaker, author, teacher, holistic wellness and lifestyle mentor in nutrition, movement, and mindfulness. She is co-author of the books Beyond Meditation: making mindfulness accessible for everyone, and Gratitude: a mindful pause. She is the creator of The Vibrant Life Method online wellness course supporting people with eating well, sleeping well, moving well, and stressing well.
Kerry supports people with chronic symptoms using practical nutrition, movement and mindfulness tools for better energy; a clear, focused mind; and a long, healthy life. She is passionate about helping her clients shift their lifestyle from "surviving" to "thriving" and from feeling "normal" to feeling "optimal."
Kerry characterizes herself as a student of life. She loves to learn, gain knowledge, share and support people in becoming their best selves. As such, she has a B.S. in Organizational Behavior from USF, is a Certified Nutrition Consultant graduate of Bauman College, and is Board Certified in Holistic Nutrition®. She is currently working towards an M.S. in Human Nutrition from the University of Bridgeport.
Kerry is a member of the NANP, American Nutrition Association (ANA), and Yoga Alliance (YA). She is multi-certified in yoga and several fitness modalities. She brings 25+ years of experience in corporate America to her business, Kerry McClure – Practical Wellness.
Some of Kerry's favorite hobbies/activities include cooking, hiking (or any outdoor activity), sewing, reading, hanging out with friends, family, and community.
NANP COMMITTEES: Member Engagement & Retention (Chair), Governance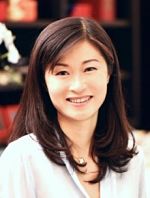 Jacqueline Zhan Fraise, D.Sc., CNP (BCHN®)
Jacqueline Zhan Fraise, D.Sc., CNP (BCHN®) is a Certified Nutrition Professional (CNP), Functional Diagnostic Nutrition (FDN) practitioner, and Doctor of Science (D.Sc.) in integrative healthcare.
She is a graduate of Bauman College Nutrition Consultant certificate program and received her Doctor of Science from Huntington University of Health Sciences. She is also a graduate of Harvard Medical School, Postgraduate Medical Education, Media and Medicine Certificate Program, and the California Culinary Academy. She has extensive clinical experience, supporting clients with different nationalities and cultural backgrounds. In addition to her clinical nutrition practice, Jacqueline is also involved in promoting holistic nutrition through various media channels, thereby reaching a broader and diverse audience to deliver her message – food is medicine.
Jacqueline currently lives in Singapore with her family, where she enjoys both an active, outdoor lifestyle and cooking with fresh, local whole foods.
NANP COMMITTEES: Member Engagement & Retention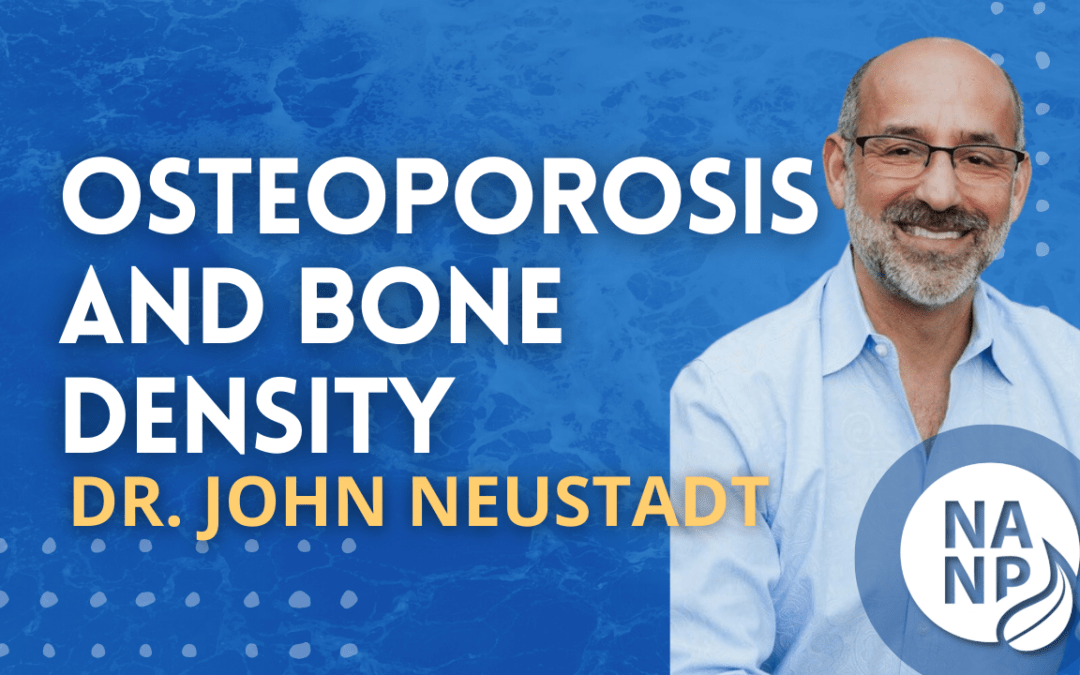 https://www.youtube.com/watch?v=JVsXO-qSNw8 Dr. John Neustadt has spent nearly two decades as a clinician, researcher,...
read more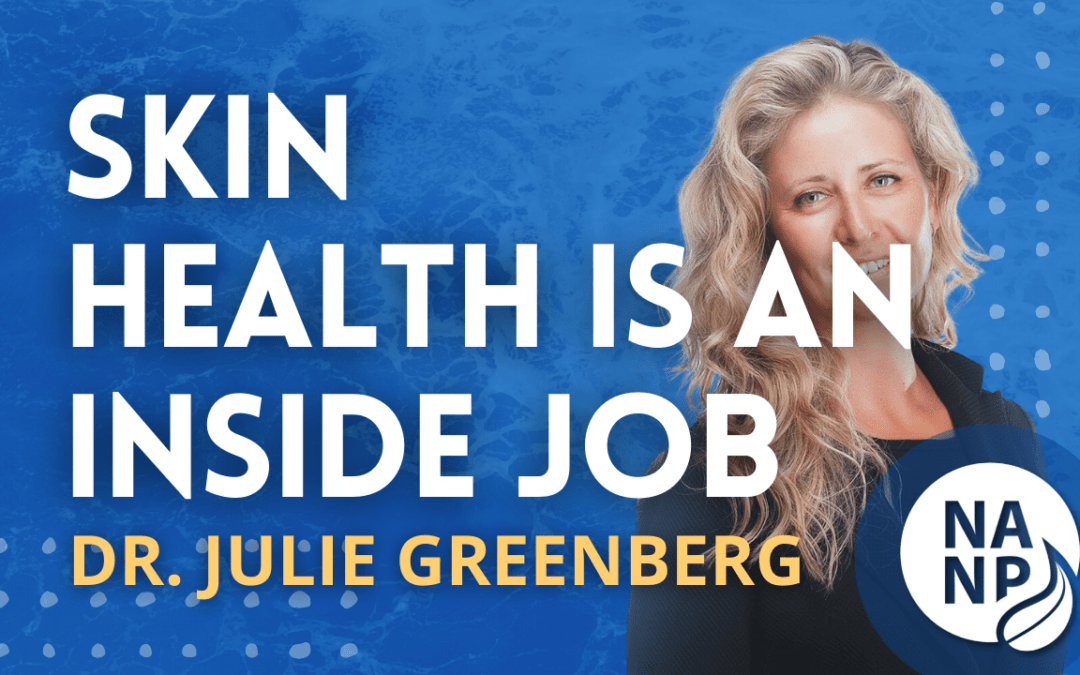 https://www.youtube.com/watch?v=x-biU5jTFQo Dr. Julie Greenberg is a licensed Naturopathic Doctor (ND) and Registered...
read more
What Members Are Saying
"Not only does NANP support us as Nutrition Professionals as a whole, but the community and resources that we can use in our day to day business are all there for us in one place."
~ NANP member
Become a Member
Learn More