Amy Spindel – MSHN, MSSW, BCHN®, AFMC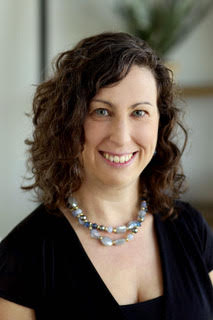 Amy Spindel is a functional holistic nutritionist with a mission: to help moms and kids feel happier, calmer, and more energetic by getting at the root causes of their symptoms so that they can enjoy life. She was fortunate to have grown up in a family that cooked, and was taught to cook by her mom and grandmother.
Before getting into the nutrition field, Amy practiced clinical social work as a family therapist, and was frustrated that talk therapy did not seem to go deeply enough for most of her clients, despite their willingness to do the hard work. While attending culinary school, she began understanding how different the food she ate was from the Standard American Diet, and a culinary nutrition course sparked her interest in pursuing a deeper understanding of how food choices impacted how the body and mind function. After culinary school she became a pastry chef, but then her son was born and his health struggles brought her to seek a different lifestyle and diet. Now, as a functional holistic nutritionist, Amy applies a multidisciplinary approach to her work, piecing together seemingly disparate details of a case to help clients figure out why they are not feeling their best, and providing practical recommendations to help them move forward with their health goals. She enjoys helping clients optimize their nutrition and their health, from diet tweaks, to gut health and food sensitivities, to thyroid health, to mental health, to stress management, and everything in between. She is Board Certified in Holistic Nutrition, holds a Certification in Applied Functional Medicine, and is also a Certified Gluten-Free Practitioner. Amy owns Food With Thought Nutrition, a virtual nutrition and health coaching practice, as well as sees clients in Plano, TX.
Show Sponsor: Nutra-biogenesis
Podcast: Play in new window | Download