Nicole Hodson, NC, BCHN®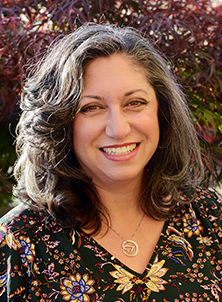 Nicole Hodson is a graduate of Bauman College and the Executive Director of the NANP. After significantly improving her health and her husband's through whole foods nutrition, Nicole left the managed "healthcare" industry to pursue a career where she could affect more positive change. She has been with the NANP since 2007. Her passion for the industry is infectious, and she has made it her life's mission to promote whole foods nutrition and those who teach it in every way possible. Nicole is wholly dedicated to putting holistic nutrition professionals to work and protecting their right to practice.
When she's not working, you'll find Nicole in the kitchen. A dedicated 'foodie,' she's continuously honing her cooking skills. She also loves needlework, reading nutrition and cookbooks (of course!), and is a former professional jazz vocalist. Nicole loves living in Northern California's gold and wine country with the love of her life and their toy poodle, Louie.
Show Sponsor: Canadian School of Natural Nutrition
Podcast: Play in new window | Download