Episode: 31: Heather Hanson, NTP, CFMHC, RMA, SFN, CFT, BCHN®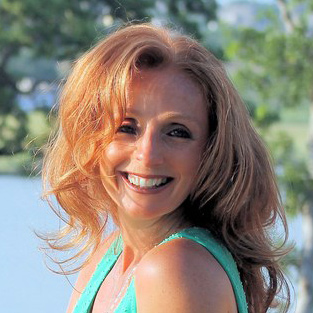 Heather grew up in Western Pennsylvania and moved to Colorado Springs, Co, at the age of 18, to attend Pikes Peak Institute and study Medical Assisting. After spending a few short years working in Internal Medicine in Anniston Alabama and Killeen Texas, she found her perfect home in Austin, TX. Here she began working in a Family Practice medical office and spent the next 13 years developing and implementing strategies to create a medical office environment with a strong focus on wellness.
Her drive to develop this type of program was propelled by the powerful impact of how changing her own diet helped resolve symptoms of auto-immune thyroid, migraine headaches, reflux, chronic constipation, gas, bloating, anxiety, sleep issues and hormone imbalance.
Through this wellness model she was able to guide patients through a 12-week therapeutic lifestyle program encompassing dietary changes, exercise, stress management and appropriate supplementation, facilitating life changing benefits including improvements in blood pressure, cholesterol, blood sugar, weight, mood, sleep and digestion.
During this time she discovered that her oldest son had celiac disease, which further drove her desire to understand the causes of auto-immune disease in order to help her son and other patients address an extensive collection of symptoms. This passion led her into a more holistic approach to client care, diving deeper into gut health, immune system toxicity, methylation and gene SNP's, such as MTHFR and COMT.
She seeks to empower individuals to live healthier and more vibrant lives through proper nutrition, exercise and stress management. Her goal is to provide an environment where areas of need can be well supported and where each person will have the opportunity to experience their best potential for optimal health. Heather is certified in Holistic Nutritional Therapy, Fitness Nutrition, GAPS (Gut and Psychology, Gut and Physiology Syndrome), Personal Training, Therapeutic Lifestyle Coaching and is also a Registered Medical Assistant.
She practices what she preaches by following a nutrient dense diet, being active, getting regular exercise and managing stress. Heather and her husband reside in Georgetown,  TX where she enjoys spending time in the outdoors and entertaining family and friends.  She also enjoys spending time with her granddaughters, cooking, traveling, hiking, kayaking, listening to live music, reading, continuing education and competing in activities including Tough Mudders, Spartan races, half and full marathons.
Show sponsor:  Real Mushrooms
Podcast: Play in new window | Download