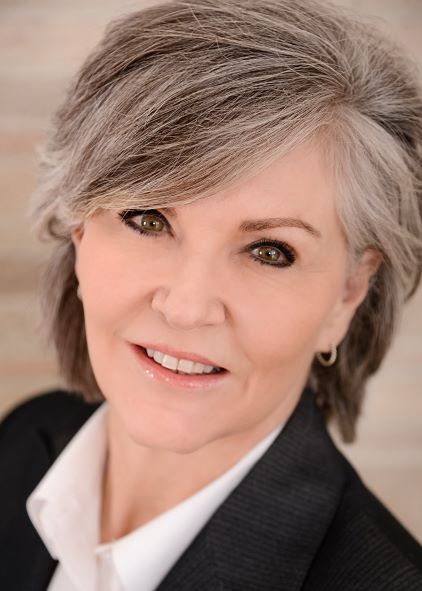 by Barbara Rodgers, NC, BCHN®, NANP President-elect
As NANP's incoming President-elect for 2020, and President starting in 2021, I am delighted to introduce myself to you and share a little about what I hope to accomplish during my tenure in this exciting role.
Like many of you I entered the field of holistic nutrition as a second career, and as a direct result of a personal health crisis. My story involved a diagnosis of multiple sclerosis at the age of 49 that resulted in a three-year struggle with declining health status and mobility.
I resisted the strong advice of medical professionals, refusing to begin a life of prescription medications. I chose, instead, to work with a well-known holistic nutritionist. And guess what (although, I guess you already might know this)? It worked!
After three and half years of hard work and a very restrictive diet, I went into remission and became completely symptom free.
Having experienced firsthand the dramatic effect nutrition plays in health and disease, I found myself compelled to begin studies in the NC program at Hawthorn University, determined to eventually help others regain their lost health and vitality.
Nothing could have prepared me for just how passionately I would feel about this new venture. I loved it!
I graduated from Hawthorn ahead of schedule and immersed myself in holistic nutrition. I set up a successful private practice, passed my BCHN® certification, and became a volunteer for NANP.
Then, in 2018, I achieved another goal and wrote and published a book, Baby Maker (2018, Post Hill Press, division of Simon & Schuster, New York)!
As my nutrition career continued to evolve, my prior business background reminded me that there was more I could do at an industry level to support the NANP mission. After all, NANP is the driving force behind a burgeoning industry – the holistic nutrition industry.
There are a multitude of things a growing organization must do to support sustained, controlled growth, both inside the organization as well as externally.
Although I felt an incredible, personal, heart-driven connection to our industry, I knew for a fact that I also had the business experience to contribute to its next stage of growth.
You and I share a passion for our industry. We love what we do.
In some capacity, we are all using our skills and talents to advance the message to others that their health status is dictated by what they consume and how they live their life. We also share a passion for the organization that binds us – NANP.
For over 30 years my work experience was in corporate America, specifically the securities industry. During those years I worked hard and achieved a senior level management position that provided me with an inventory of insights, know-how, things I did right and things I wish I could do better – from which I can draw to benefit the future growth of NANP.
If you believe as I do, that there are no coincidences in life, then you will understand that everything I have accomplished and learned throughout my career has led me right to NANPs doorstep!
As I launch my new role as President-elect, I will chair the Governance Committee which will uplevel current operations for areas of improvement. In addition, I have plans to help out in many other areas, such as budgeting, review of internal organizational structure, and increasing NANPs membership and partnerships. After all, without the support of these key stakeholders, it will be impossible to scale to the levels that are essential in order to protect our right to practice and set new standards for industry excellence.
You will be hearing more about me in months to come, including details about my dogs, my kids, surviving MS, how I'm loving life in my new state of Florida. And, of course, more about our ongoing direction for NANP.
I cannot wait to meet with you personally at our upcoming conference, and to learn more about your journey that brought you to your work.
Remember…you are the reason the NANP exists.
Once my role as President begins in 2021, my personal mission is to ensure that NANP reflects the passion and commitment I see in our members, as well as to safeguard our future for the ultimate purpose of establishing Holistic Nutrition as a cornerstone of healthcare.
With love and thanks to you all,
Barb